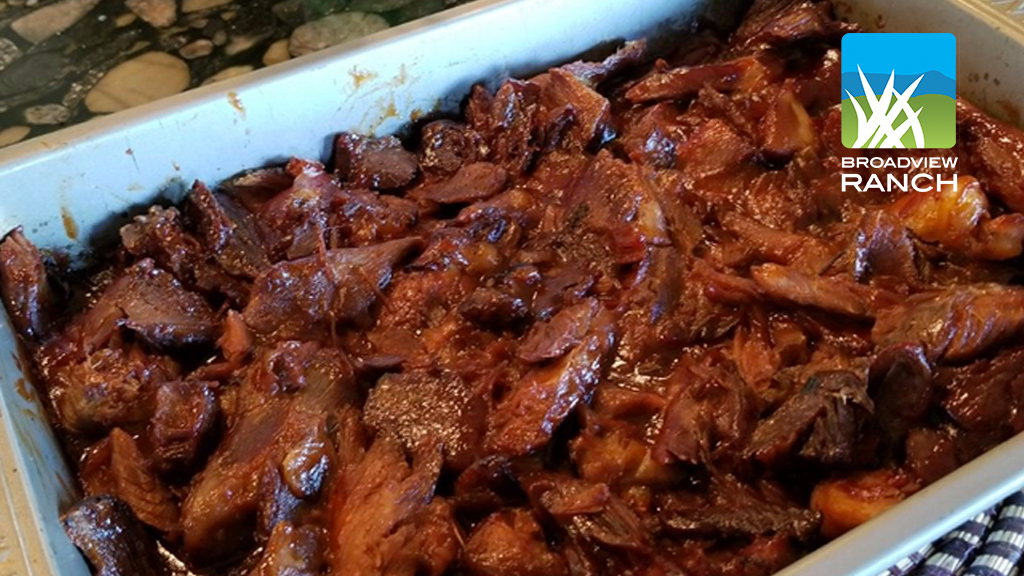 A pork hock is the lower leg of the pig and the meat from a pork hock can make the best pork barbecue you have ever tasted – the meat is so tender and flavorful.
---
Ingredients:
Pork hocks

Garlic powder or salt

Onion powder or salt

Black pepper

Salt

Sweet Baby Ray's Barbecue Sauce (or another one, if you prefer)
Directions:
Put hocks in a slow cooker.  You can put in as many as you can fit, and you don't need to thaw them first, but you can.

Do not add any liquid.

Liberally coat with garlic powder and onion powder and black pepper

Add salt (about ½ teaspoon per hock).  DO NOT ADD SALT IF YOU USED GARLIC AND ONION SALT RATHER THAN POWER.

Cook on Low in the slow cooker for 12 hours (overnight is great)

Before removing the hocks, make sure that the meat comes easily off the bones.  If not, cook on High for another 2 hours.  (Not usually necessary)

Remove hocks from the slow cooker with a slotted spoon and set aside to cool.

When cool enough, with your hands separate the lean meat from the bones and tendons.

Cut or tear the meat into 1-inch pieces and lay in a shallow baking dish

Liberally cover the hocks with barbecue sauce.  Stir to make sure the sauce covers all the meat.
THEN, EITHER:
Bake in an oven for 2 hours at 300 degrees, or

Put in a gas grill, not over the heat, for 2 hours.
If you want to make the meat really special, put some wet hickory wood chips in a chip container over the fire and add smoke to the hocks.
By the way, if you save the broth that remains from cooking the hocks, it is a fabulous liquid (along with some more water) for cooking dried beans.