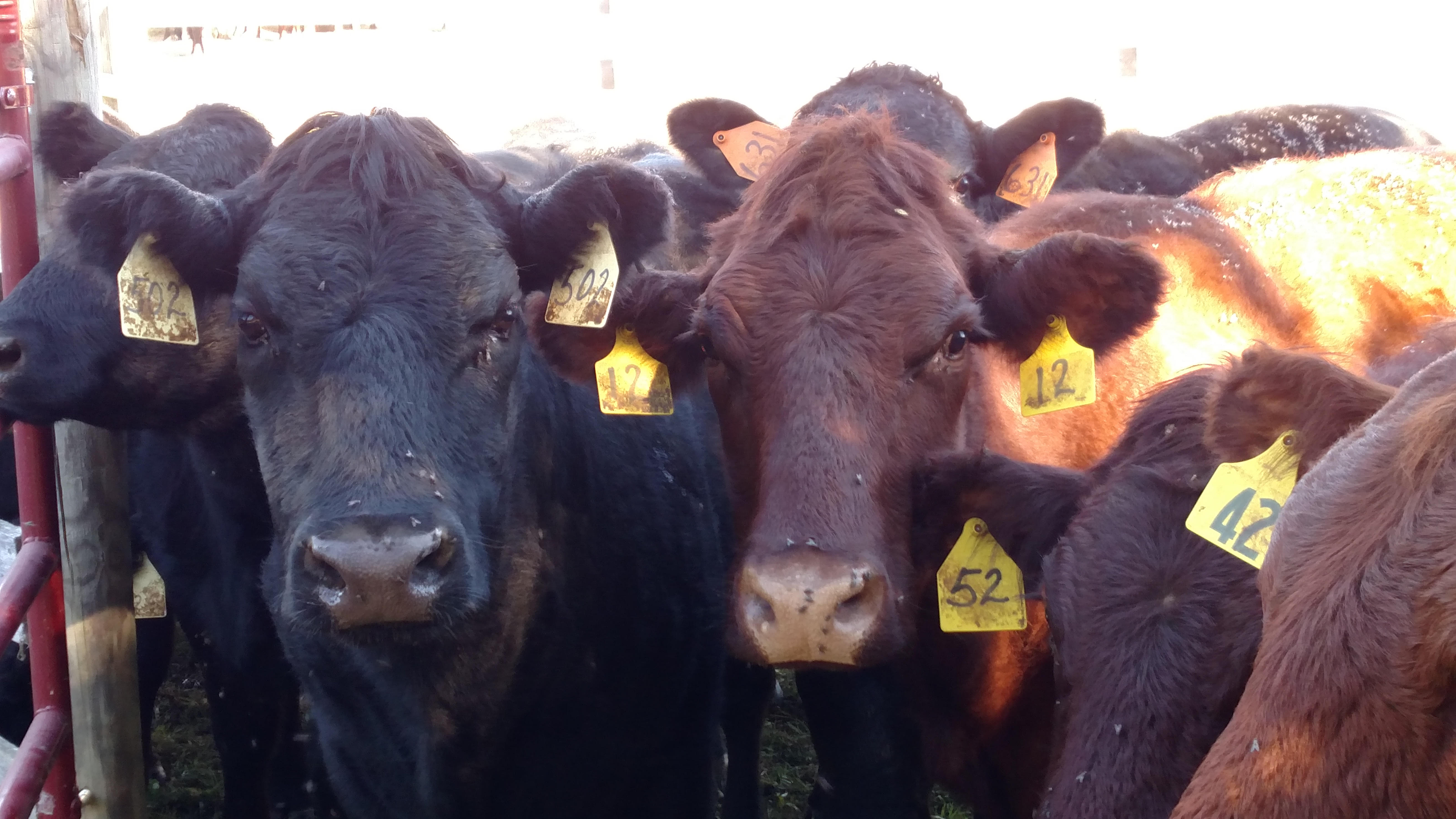 Offering: Whole, ½ beef, ¼ beef
Our cattle are raised and finished purely on grass and cool mountain spring water. No antibiotics, no hormones, and no grain are used or fed to our cattle. Naturally high in Omega 3's, higher levels of vitamins and minerals than grain fed cattle and a richer taste and flavor are all benefits you'll reap from choosing Broadview Ranch grass-fed beef.

We offer our grass-fed beef in whole, half or quarter quantities. We will deliver the finished animal to our butcher. The customer will be responsible for paying Broadview Ranch for the animal based on the hanging weight. We charge $3.80/pound hanging weight. Depending on the weight of the steer we take in (usually roughly 1,000 pounds live weight) the hanging weight is approximately 60-65% of the live weight. Next the customer will get to decide exactly how they would like to have their beef processed by the butcher. A cut sheet, provided by the butcher, will need to be submitted with those details.
Depending on how you have your beef processed you can expect to get 55-65% of the hanging weight back in packaged meat. If any help is needed with filling out a cut sheet please let us know. Upon meat pick up by the customer, the processing fee will then be paid by the customer to the butcher. If you live in Roanoke, Northern Virginia or DC, for $100, we will pick up your meat at the butcher, deliver to your house and you'll make a single payment for meat, butchering and delivery. That's it! All that is left to do is to decide what cut of meat you'd like to cook and savor for dinner!
Contact Becky if interested at becky@broadviewranch.com
REGENERATING THE LAND AND PRODUCING NUTRITIOUS GRASS FED MEATS are our top priories here at Broadview Ranch. Healthy land, healthy animals, healthy people. Let's get back to the basics and start nourishing our bodies from the ground up.
More Info Coming soon. In the meantime please email becky@broadviewranch.com for more information.