[fusion_builder_container hundred_percent="yes" overflow="visible"][fusion_builder_row][fusion_builder_column type="1_1″ background_position="left top" background_color="" border_size="" border_color="" border_style="solid" spacing="yes" background_image="" background_repeat="no-repeat" padding="" margin_top="0px" margin_bottom="0px" class="" id="" animation_type="" animation_speed="0.3″ animation_direction="left" hide_on_mobile="no" center_content="no" min_height="none"]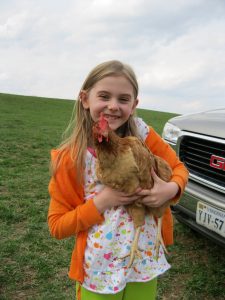 The key to eating healthily is knowing where your food comes from and how it is produced. We want you to come out and see the land your food comes from and meet the folks that do the work to produce it. We live and work on the farm every day and are always happy to meet new folks, so if you'd like to come out just drop us a line and we'll be available to show you around.  At last count we have given tours to folks from over 30 different countries.
Many people also come to horseback ride or hike.
[/fusion_builder_column][/fusion_builder_row][/fusion_builder_container]