HEALTHY & SUSTAINABLE
 Grass-fed Beef, Forested Pork, and Free Range Eggs
Delivered Monthly to your Door.
Have questions? Call us at  540.458.1001 or email us at store@broadviewranch.com.
WHO WE ARE
Broadview Ranch is a local family owned and operated farm located in the southern Shenandoah Valley. We have been operating for over eighty years, providing grass-fed beef, pastured pork, and cage-free eggs. All of our products are free of the steroids, hormones, antibiotics, preservatives, colorings, additives and fillers that are found in commercially produced foods.
HOW IT WORKS
SIGN UP FOR MONTHLY DELIVERY
Fill out the Home Delivery Application and select bundle size (don't worry you can change this later). One of our farmers will contact you shortly after to confirm delivery and set up payment options.
CONFIRM DELVERY
The week before your delivery you will get a reminder email. If you wish to change bundle sizes or skip that month, just reply to the email. If you wish to receive your delivery – do nothing. It is as simple as that.
WE DELIVER TO YOU
On your scheduled delivery date your meat and eggs will arrive at your door step. It is packaged in away that you don't even need to be there to accept the delivery.
Enjoy.
WE DELIVER TO:
LEXINGTON | ROANOKE | RICHMOND* | WASHINGTON DC*
* There is a delivery fee to the Richmond and Washington DC areas.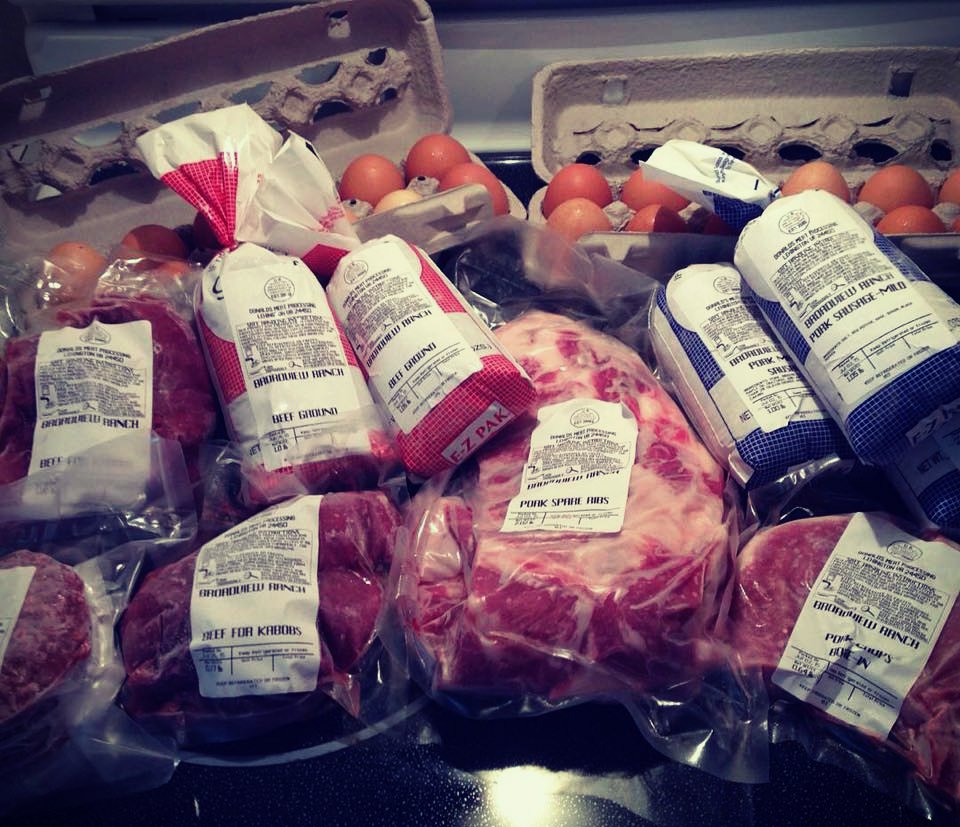 WHY BUY BROADVIEW
Taste

Humane Treatment of Animals

Nutritional Value

Environmental Impact

Local Economic Impact
SIGN UP FOR HOME DELIVERY 
Grass-fed Beef, Forested Pork, and Free Range Eggs